---
Sort by:
Top sellers
New
Price ascending
Price descending
Filter
---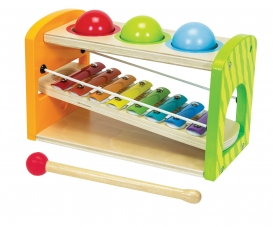 Kids & Baby Xylophone
Eichhorn Color, Xylophone Hammering Bench
100002233
€29.99
Eichhorn Color, Xylophone Hammering Bench: with the Color Xylophone Hammering Bench from Eichhorn, kids can have so much fun. It requires skill and every tap gives little ones a sense of achievement, making the brightly coloured spheres drop down, roll across the xylophone and out again. This is a fun-packed game which also encourages hand-eye coordination and motor skills. The xylophone from Eichhorn produces melodious notes and encourages the positive development of auditory perception. This is because those little musicians have to learn the sequence of individual notes, which are identified by different colours, in order to be able to play recognisable tunes. The xylophone can be removed and played with separately from the bench. The five-piece set contains a 12.5x25x12cm tap and play bench with 3 bright holes, 3 coloured spheres and a beater. Suitable for children aged 2 and over.
More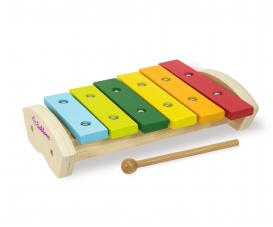 Kids & Baby Xylophone
Eichhorn Wooden Xylophone
100005075
€15.99
  Certified: FSC® 100%, Licence number: FSC-C005308
More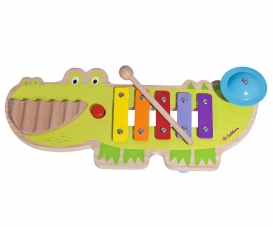 Kids & Baby Xylophone
EH Music Soundtable
100003489
available from September
More
New